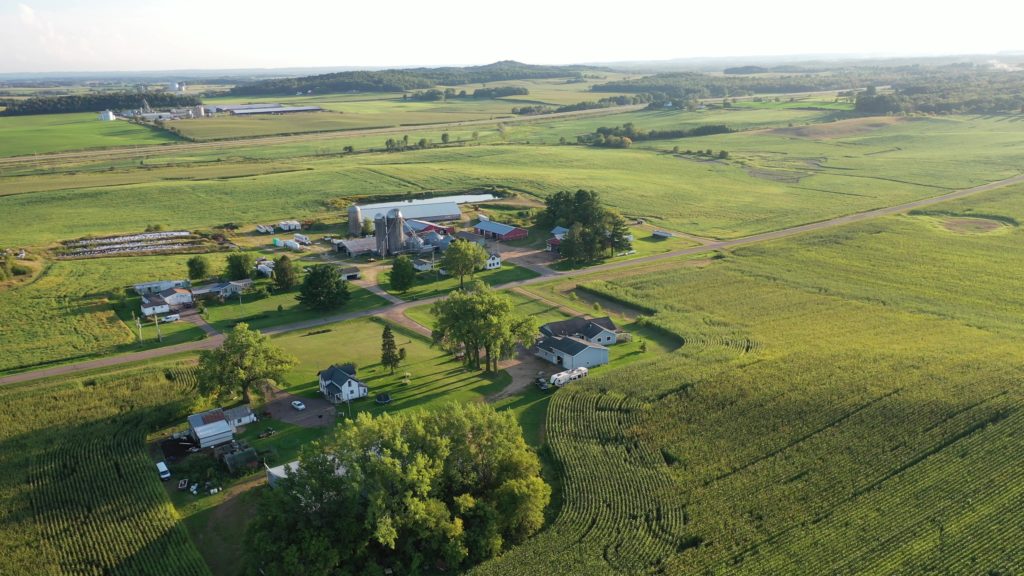 We recently heard about this terrific site (Boondockers Welcome) through word of mouth, somewhere near the Badlands. We are on our third stay, with two more reservations already lined up, and we are absolutely loving it so far!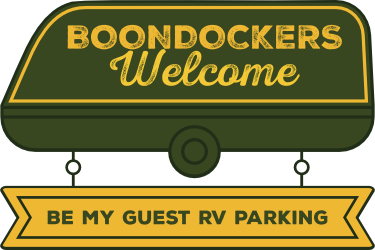 How the program works.
Kind people with extra space on their property can submit their place to stay and list what they have to offer (power, water, dump) and what's allowed (generators, pets, BBQ grills, etc). These people are the Boondockers Welcome Hosts. In exchange for listing their place, hosts get credit each time someone stays with them. That credit is applied to their BDW account so they can use the site for free. Hosts never get paid from what we can tell.
Using the site as a Boondockers Welcome Guest on the other hand, you'll pay an annual fee of $30. This fee helps pay for servers, advertising, and other costs associated with running the Boondockers Welcome website.
Caveat…
You must agree that you have a fully self contained unit, hosts do not typically offer extras, just a place to park for a night or two. Some hosts offer a 15 amp plug, maybe water, almost none offer dumping.
Setting up your profile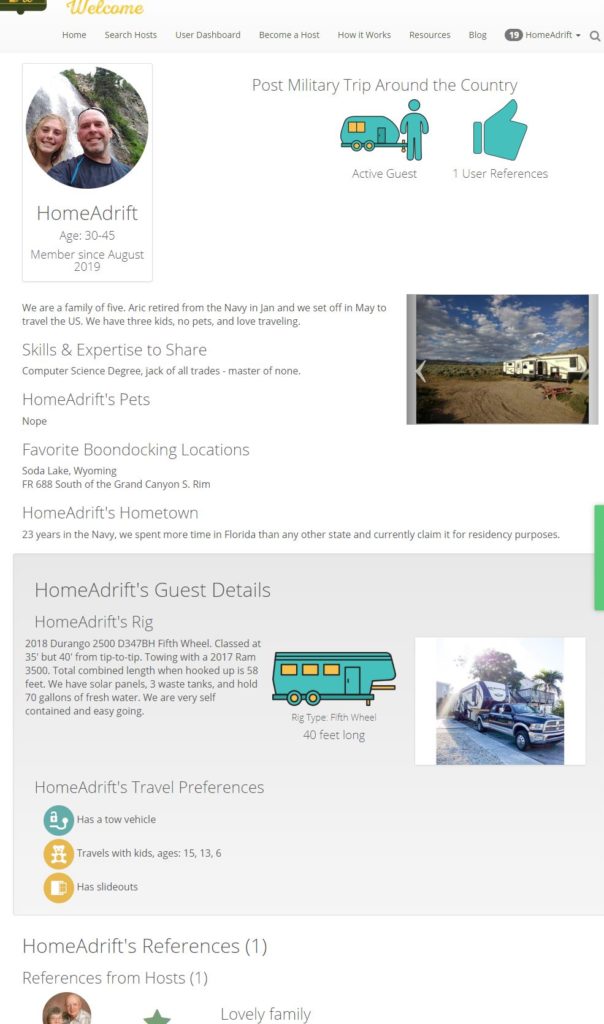 During the registration process, you'll need to upload some photos of your rig and add details about your setup, pets, slides, kids, etc. This gives hosts an opportunity to catch anything that might make your stay un-enjoyable.
Searching the Site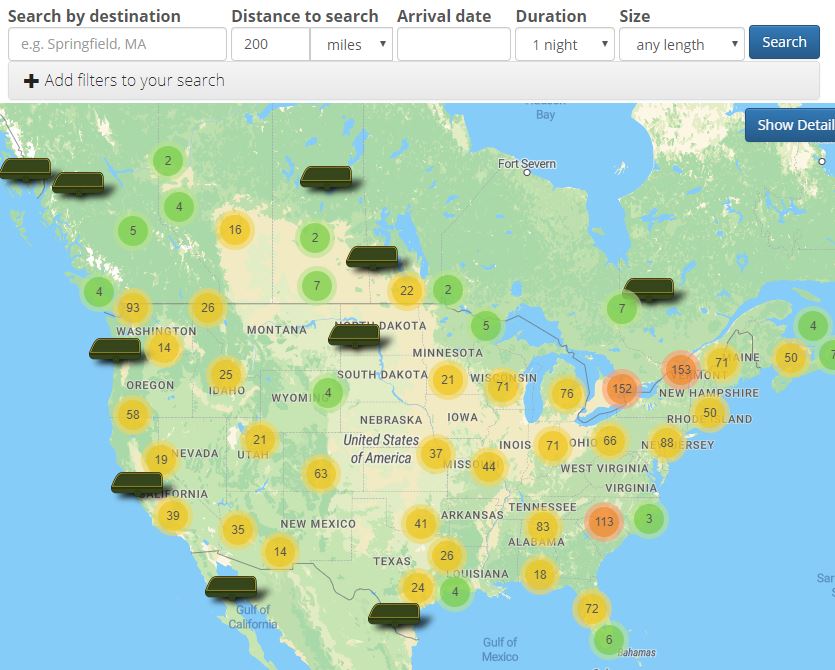 The search function is top notch, zoomed out you see roughly how many locations are available in general areas, as you zoom in the hosts start to break out and you can then click on them for more details. You can filter by all kinds of stuff… your rig size, pets allowed, generators allowed, etc. Searching really is easy and somewhat FUN!
The Details Page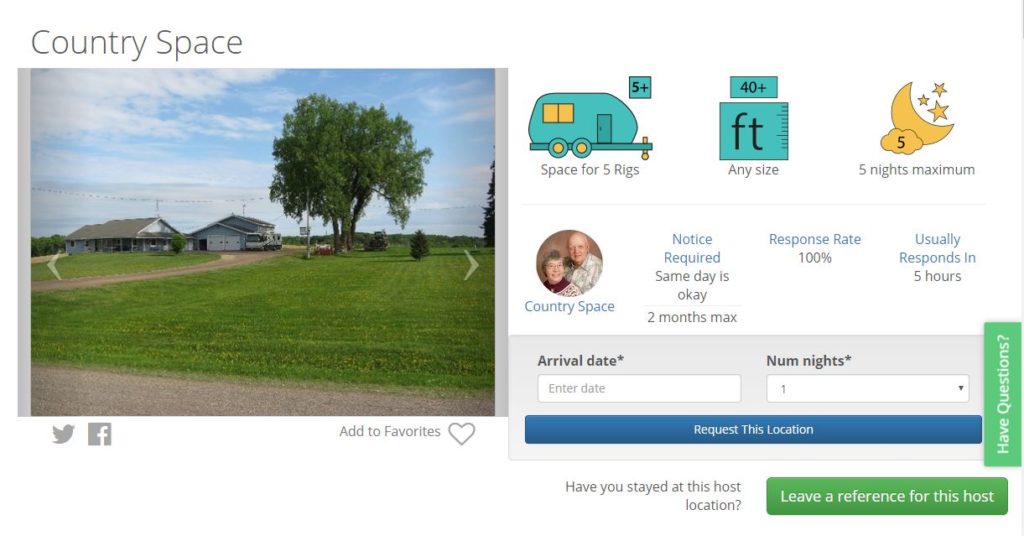 At the top of each details page, you can see the big highlights for the listing and get a feel if it's the right place for you. (This is one of the places we stayed for 4 nights)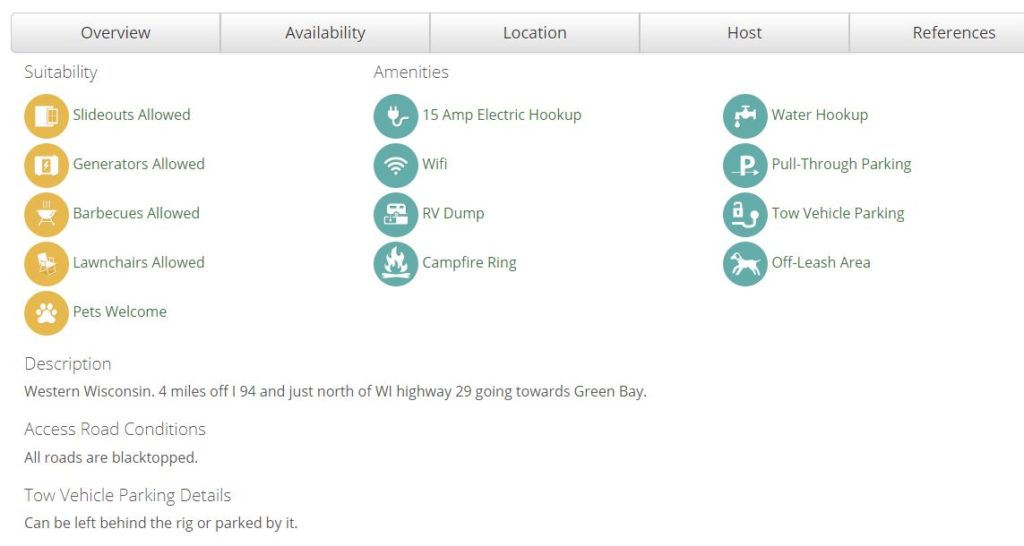 Just below the highlights, still on the details page you can see suitability (what you can do/have) on the left in yellow, and the amenities (what they offer) on the right in green. This makes it very easy to see at a glance if Boondocking at each location is going to be the right spot for you.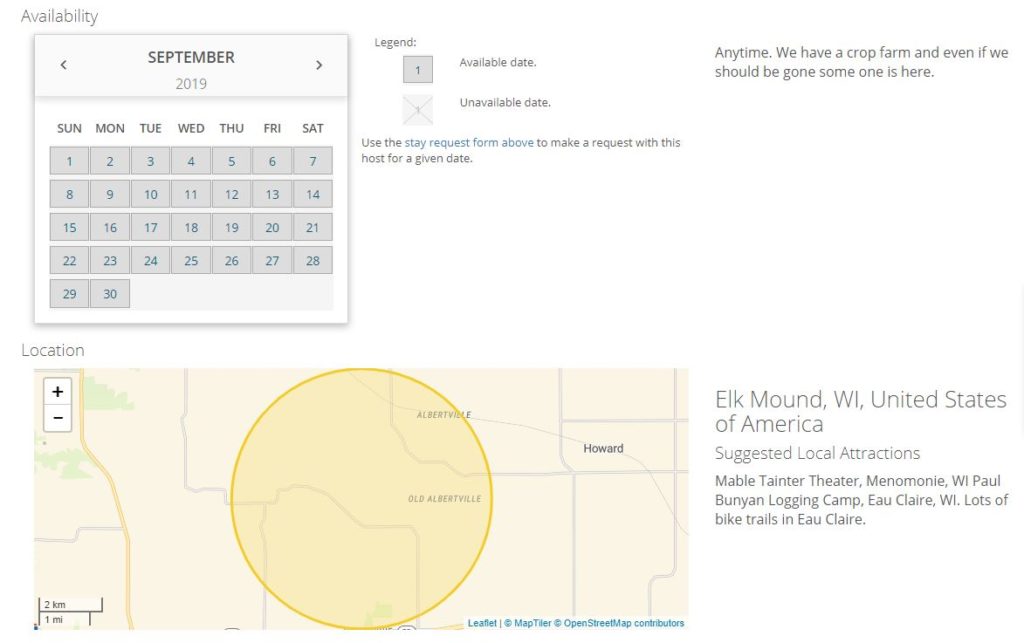 Availability and approximate host location is the last big section on the details page. You can see they are pretty wide open for this location. If you scroll back up, you can click on the blue button that says, "Request this Location."
Submitting a Boondocking Reservation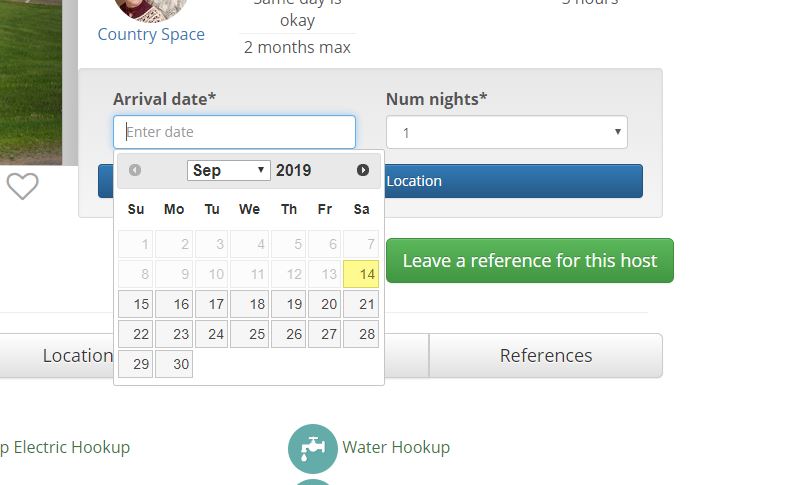 This is what makes Boondockers Welcome so awesome in our opinion. It's just like making a reservation with any RV park, actually better than most RV parks (if they even have an online reservation system). And even better better, there is no payment section because it's free!
Submitting Your Boondockers Welcome Reservation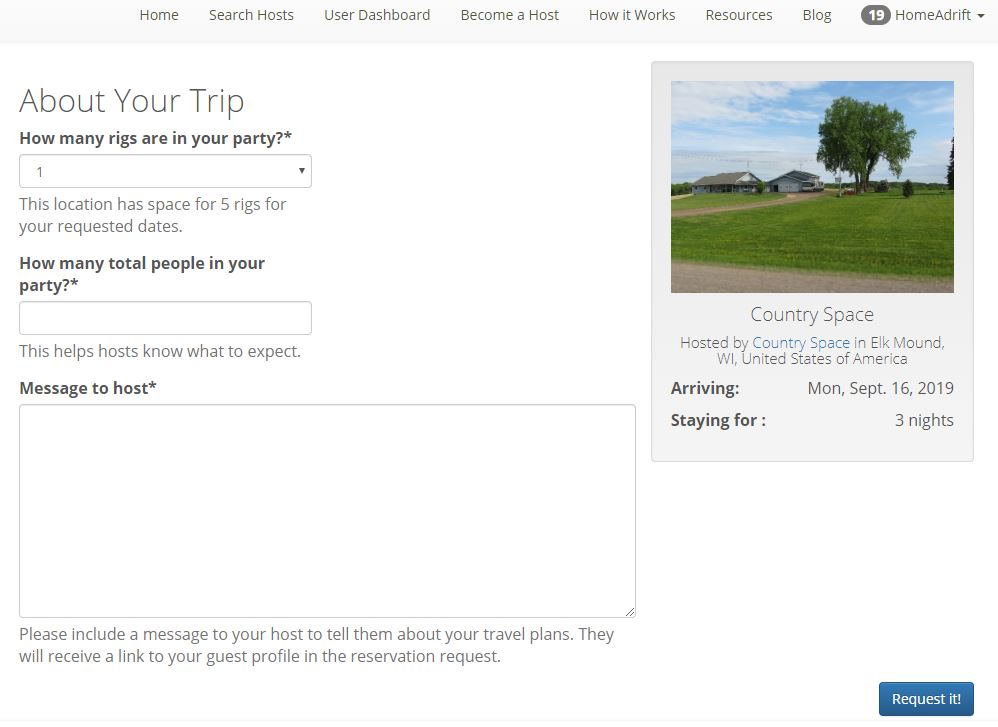 The second and last step is to fill in a few details, maybe write a nice couple of sentences explaining who you are and where you're coming from or heading to.
Boondockers Welcome Dashboard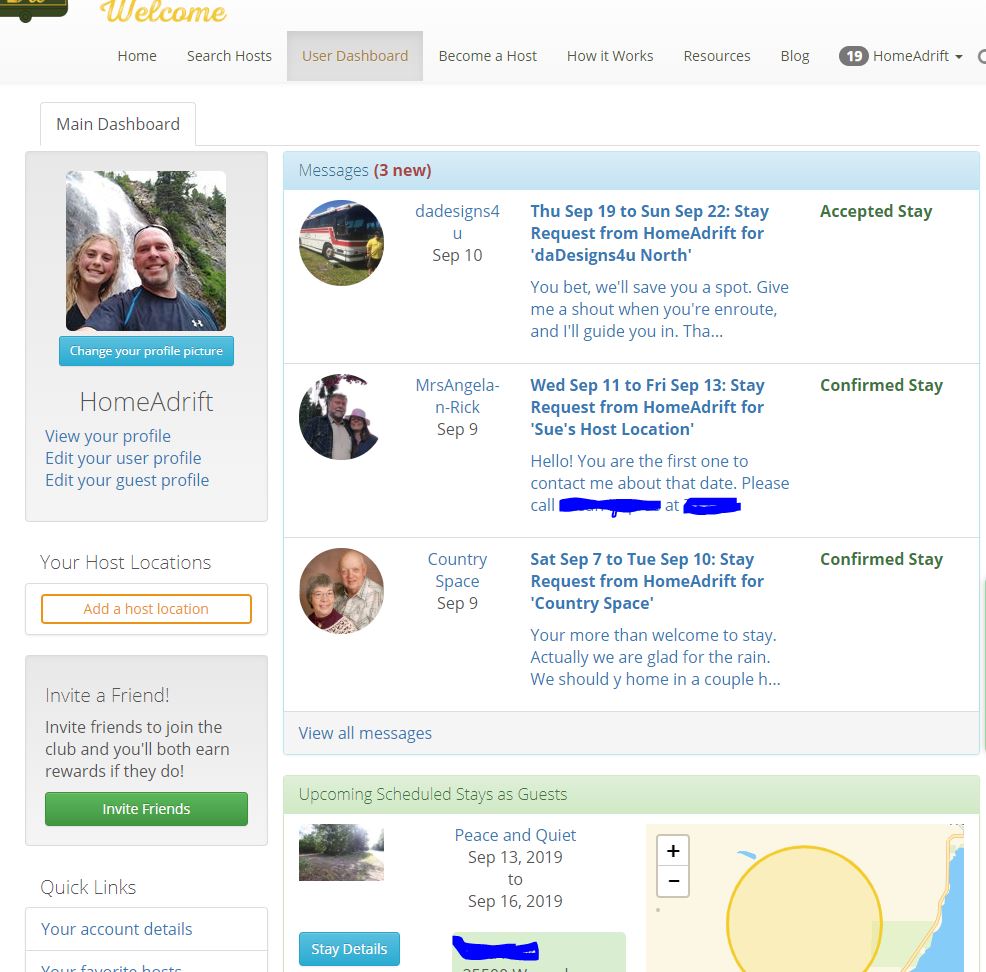 The dashboard is your go to spot to see future reservations, and messaging to/from hosts.
Text Messaging
Boondockers Welcome is heavily integrated with text messaging, which makes most things happen near instantly. We usually get responses in minutes not hours. The messages prompt you about upcoming stays, messages from the hosts, and reminders to review your stays.
Closing Thoughts
We are absolutely loving this site so far. We recently stayed on a farm in Wisconsin, the owners were supper nice, and even let us pick sweet corn from their field. We're currently staying on the edge of a National Forest and the owners offered to let use their kayaks on the local lake, and said we could mountain the trails around their property. You just can't find this kind of hospitality from RV parks!
We have 2 more reservations lined up that look just as awesome and can't wait to see what more lies around the country!