Welcome to our journey of moving a family of five onto a sailboat.  Around mid 2016 we agreed after the military, we would spend at least 1 to 2 years living on a sailing catamaran.  Aric retired from the Navy in December, and as of May 2019, we have sold off most our possessions, moved into the fifth wheel full time, and spent the 2019 school year in the Florida Keys, letting the kids finish one last year of public school.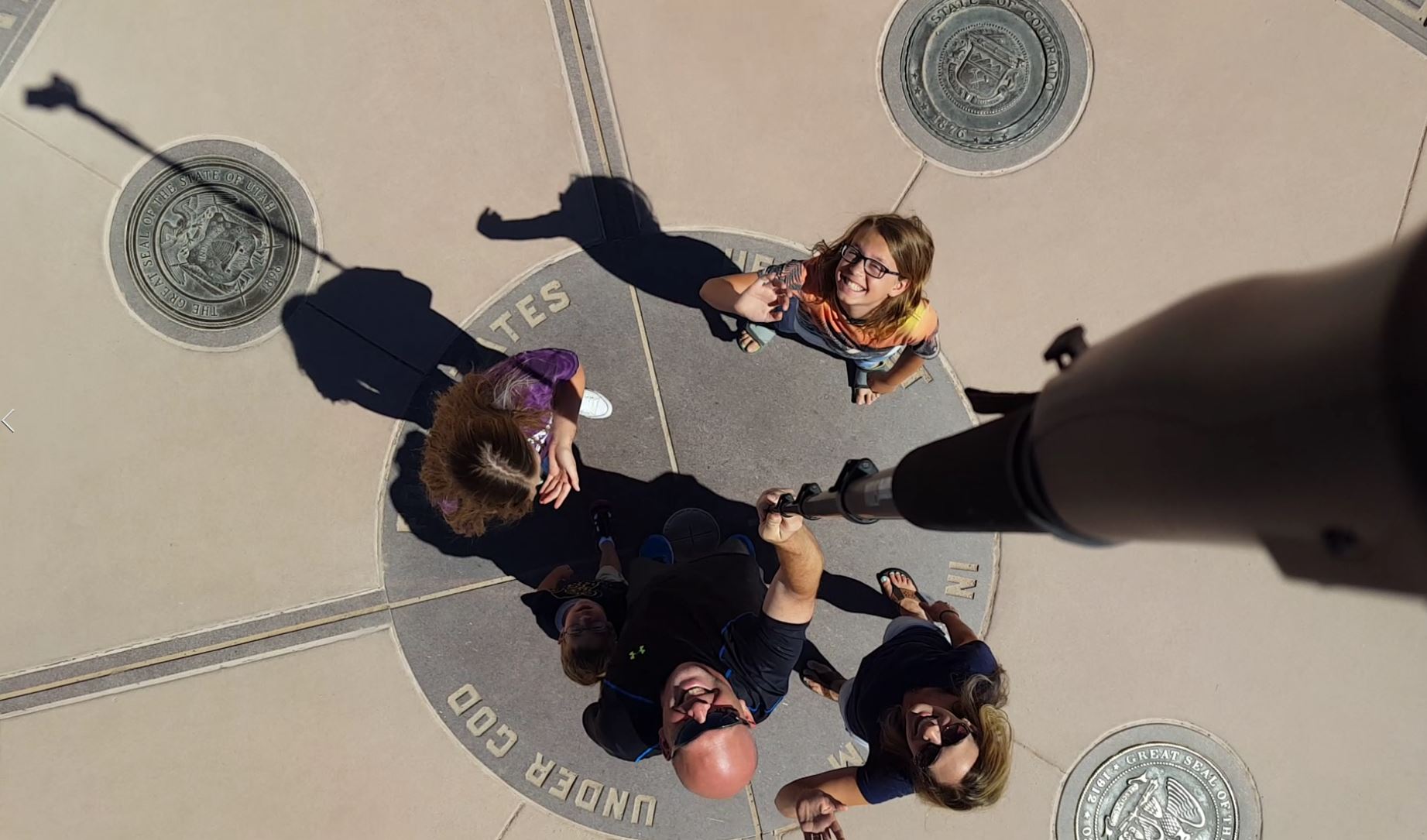 June 1st we set off on an around the country tour in the fifth, we'll go where the wind takes us, but in general we're making a clockwise trip around.  Starting in Florida, head towards Cali, then up towards Washington state, and then zigzagging East towards Maine.
This error message is only visible to WordPress admins
Error: There is no connected account for the user 5872486298.
Carlsbad
August 2017, first of many road trips!
Brantley State Park
Overnight stay at Brantley State Park, based out of here to go visit the Caverns
Stanton State Park
Along the "Billy the Kid Trail" we camped here for a night and went to the annual Lincoln, NM annual "Last Escape of Billy the Kid" pageant.
https://www.youtube.com/watch?v=woqYxDgd5Y4
Mancos State Park
Great visit at this awesome park.  Vicki, the park ranger, was super friendly and even brought coloring books over for the kids!  Beautiful backdrop and pleasant weather!
Mesa Verda National Park
Got a unique experience and went up the 33 foot ladder to check out the cliff dwellings.  Kids and we had a great experience!
https://www.youtube.com/watch?v=6_UFmWOsbR8
Four Corners
We got to stand in four states at once!  Pretty neat.
https://www.youtube.com/watch?v=6_UFmWOsbR8
Palacios, Texas
June 3, 2019 – Staying at Aunt/Uncle D's house at Schicke Point.  Fishing, Knee Boarding, and relaxing.
City of Rocks
Tucson, AZ
Meteor Crater, AZ
Grand Canyon South Rim
Las Vegas, NV
Yosemite National Park
Los Angeles
Isabella Lake, CA
Redwood National Park
San Francisco
Mount Saint Helens
Spokane, WA
Glacier National Park
Elk Bend RV Park
Sawtooth National Forest
Craters of the Moon National Monument
Salt Lake City, UT
Dinosaur National Monument
Soda Lake, WY
Yellowstone National Park
Hardin, Montana
Quick stop for a night on way to Ellsworth.  Bad storm at small RV park.
Mount Rushmore
Ellsworth AFB for two weeks.
Redfield, SD
Sheyenne Naitonal Grasslands
Mall of America
Chippewa Falls
Washburn, WI
Rapid River, MI
Frankfort, MI
Jerome, Michigan
Cleveland, Oh
Niagara Falls
Alleghany National Forest
Chesterfield, NH
Cornish, Maine
Hershey, PA
Sturbridge, MA
Washington, DC
Thousand Islands
Signup for Updates
We'll only send occasional updates and never share your email.
We hate SPAM too!